12 Symptoms of COVID-19 & When You Should Visit the ER
Because the situation surrounding COVID-19 is constantly evolving, some information may not be up to date. Stay informed by visiting the CDC website.
As researchers gather more information about COVID-19, the CDC has been able to pinpoint certain symptoms indicative of the virus. If you experience any of the following symptoms, schedule a televisit with your St. Joseph and Texas A&M Health Network primary care physician for a quick evaluation and what you should do next.
Common Symptoms of COVID-19
Here's a helpful chart of symptoms associated with the novel coronavirus.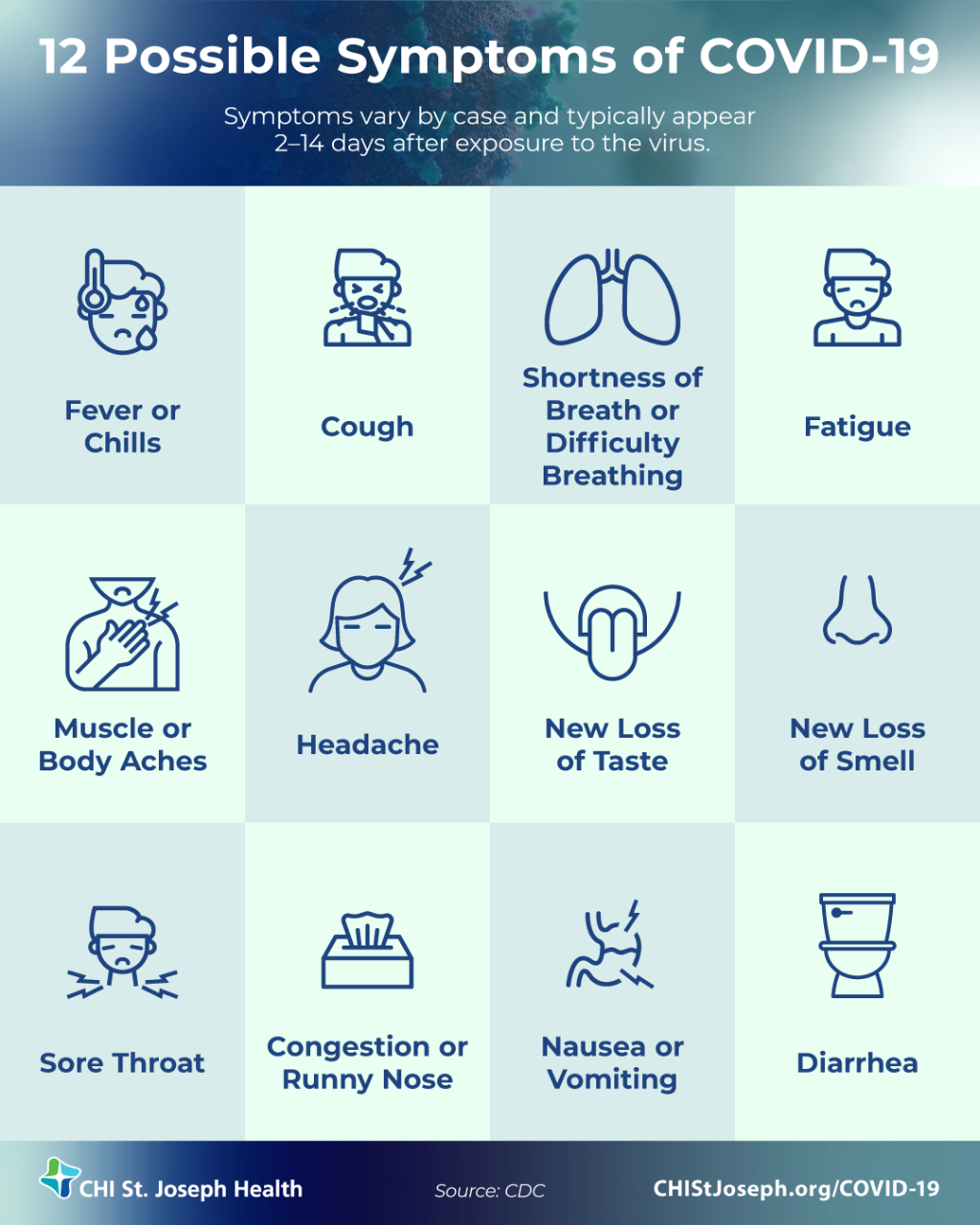 Find a Doctor
---
Looking for a doctor? Perform a quick search by name or browse by specialty.