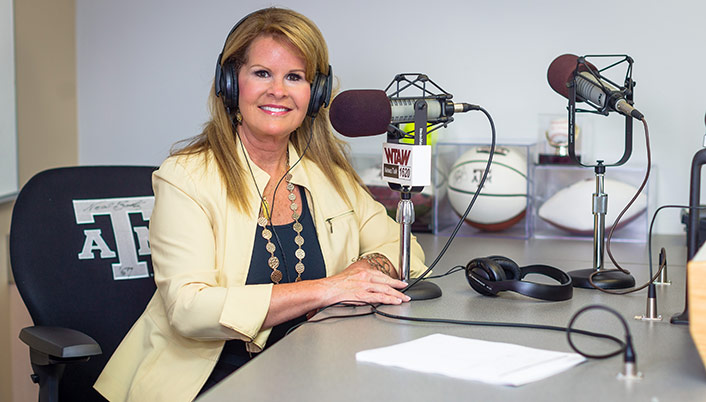 "After bariatric surgery, your life will be just beginning!"
In 2001, I elected to have gastric band surgery in Houston because I was extremely overweight. My mobility was challenged. Aches and pains were part of daily life for me. Food was a very important thing in my life, but exercise was not.
After gastric banding I lost an extreme amount of weight. I was dehydrated and had developed an ulcer in my esophagus. I was pretty much unable to eat without vomiting. Banding is extremely restrictive. I could only eat minute portions of liquids or liquid foods. I just wasn't feeling good, so I got the band removed.
For four or five years I stuck with good nutrition and had a trainer. I did well at maintaining a healthy lifestyle, but then life hit hard. I went through menopause, and my metabolism changed. Weight began to stick. I lost both of my parents, and found food again for comfort. Before I knew it, I had gained back more than sixty-five pounds.
In 2011, I went to Dr. Mason for a hernia. I looked him in the eyes and said, "I've got to do something. I'm heading back to where I was before. What would you do if you were me?" He took the time to get to know me, my lifestyle, and my determination level, then made the best recommendation for me. He told me that, if I wanted lifelong success, he would recommend gastric sleeve surgery.
I've always had a positive outlook on life and I've always been fairly confident. But there is a prejudice toward overweight people. When you're overweight people see you differently and it changes the way they react to you. A little part of me was aware of that. I really don't blame people, but it is a reality. I am the same person I was, yet people see me differently now. The second looks I get today, I welcome.
Dr. Mason's bariatric team is exceptional! Every question I had was answered quickly and patiently. The whole process was seamless. They are caring and responsive months and years after surgery. To them, you are still a patient. I know they're a lifelong resource for me. They are my partner in this, and they're just a phone call or email away.
I did my research on Dr. Mason as a surgeon, and I have confidence in him. I love Dr. Parrent, as well. They want your success as much as you do! They recommend and offer bariatric support groups. I went for two years and never missed a meeting. That was an important part of the process. My support group provided encouragement, ideas, and solutions when I needed them.
It's been three years since my surgery. I have energy and stamina. I have a very blessed life and career. My lifestyle is very active as a community volunteer and a radio broadcaster. Two to three times a week I go to community events that include lunches and dinners. I can enjoy those with no problem. I am now able to enjoy my life without food being the focus.
What I tell people considering bariatric surgery is that it will be the best investment they could possibly make in their health. The transformation experienced by people who choose gastric sleeve bypass surgery is amazing and will be life changing. And it's not a difficult surgery to recover from. The surgery is the mechanism that enables you to do what you need to do to lose weight.
I tried it all: the pills, the shots, the meetings. Gastric sleeve bypass has been the most rewarding and the most successful. This is the last one. It's the last thing I will do for weight loss. I am done. What I hope people will realize is that, after bariatric surgery, your life will be just beginning!
Learn More About Our Services
---