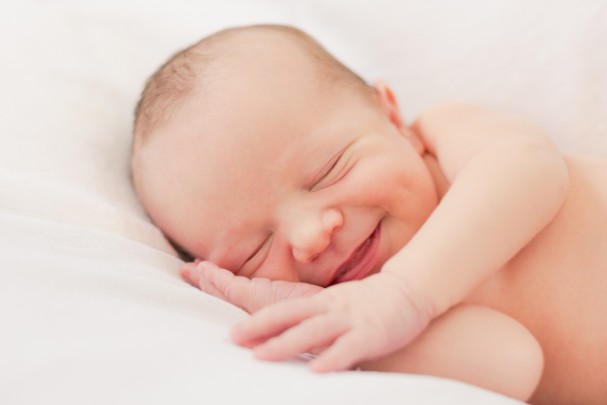 3 Serious Infant Conditions You Can Prevent
Becoming a parent comes with many new challenges and responsibilities, the most important being the wellbeing of your child. Prevention of deadly conditions, such as SIDS, whooping cough and group B strep, is of utmost importance. Learn about these three serious infant conditions, recommended vaccinations and best practices to help prevent them.
SIDS
Sudden Infant Death Syndrome (SIDS) is the sudden death of an infant less than 1 year of age that cannot be explained after thorough investigation is conducted, including autopsy, examination of the death scene and a review of clinical history. The CDC reports that although the cause of death in many of these children can't be explained, most occur while the infant is sleeping in an unsafe sleeping environment. Researchers are not sure how often these deaths happen because of accidental suffocation from soft bedding or overlay– another person rolling on top of or against the infant while sleeping. Often, no one sees these deaths, and there are no tests to tell Sudden Infant Death Syndrome apart from suffocation. According to the CDC, SIDS deaths have declined due to recommendations to put infants to bed on their backs. Other actions that help prevent or reduce the risk of SIDS and other sleep-related causes of infant death include:
Using a firm sleep surface covered by fitted sheet.
Having your baby share your room, not your bed. Your baby should not sleep in an adult bed, on a couch or on a chair alone, with you or with anyone else.
Keeping soft objects, such as pillows and loose bedding, out of your baby's sleep area.
Not smoking during pregnancy. Do not smoke or allow smoking around your baby.
Whooping Cough
Pertussis, also known as whooping cough due to the "whooping" sound that is made when gasping for air after a fit of coughing, is a highly contagious respiratory disease. It is caused by the bacterium Bordetella pertussis and can cause serious illness in babies. Approximately half of babies less than one year old who get pertussis need treatment in a hospital. In 2012, the most recent peak year, 48,277 cases of pertussis were reported in the United States; this is the largest number of cases reported since 1955. Mark Sicilio, MD, pediatrician at St. Joseph Health Regional Hospital says, "The best way to prevent whooping cough is to get vaccinated." The most effective way to prevent pertussis in infants, is with DTaP vaccinations for babies and children. Safe practices also include keeping babies and other people at high risk for pertussis complications away from infected people.
Group B Strep
Group B Streptococcus (Group B Strep) is a type of bacteria that causes illness in people of all ages. Also known as GBS, group B strep disease is the most common cause of severe infections in newborns that can be deadly. Among babies, there are 2 main types of group B strep disease:
Early-onset– occurs during the first week of life.
Late-onset– occurs from the first week through three months of life.
Early-onset group B strep bacteria are most often passed from mother to baby during labor and birth. Antibiotics given to the mother during labor can be very effective at preventing the spread of group B strep bacteria to the baby. Early-onset disease used to be the most common type of disease in babies, but because of effective early-onset disease prevention, early and late-onset disease occur at similar low rates.
All of these conditions are preventable. Make sure your child is protected; find a St. Joseph Health pediatrician near you by calling 979.774.2121.
Sources:
CDC - Sudden Unexpected Infant Death and Sudden Infant Death Syndrome
CDC - Pertussis (Whooping Cough)
Find a Doctor
---
Looking for a doctor? Perform a quick search by name or browse by specialty.