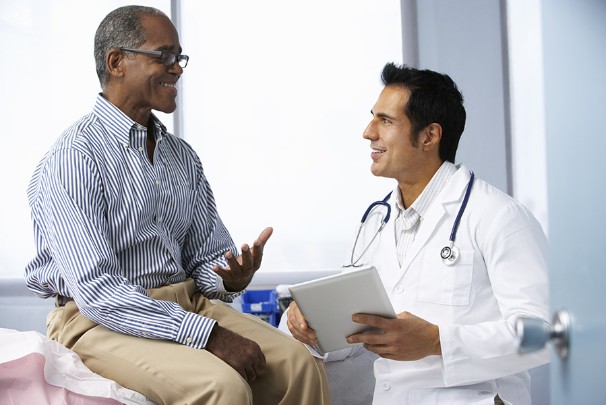 5 Essential Screenings for Men's Health
Though a man may feel and look healthy, his potential for some life-altering conditions increases as he ages. Luckily, your doctor can help you prevent and detect many health issues early with screenings at your annual wellness visit. Here are the five essential screenings every adult male should receive regularly.
1. Cholesterol
A simple blood sample indicates the level of good and bad cholesterol in your body. Experts recommend you have your levels checked every five years once you turn 35. Early screening should begin at age 20 if you have any of the following risk factors:
2. Blood Pressure
"High blood pressure is linked to heart disease, kidney disease, and stroke. These potential consequences make it important to check your blood pressure regularly," says Thomas Campbell, MD, physician at St. Joseph and Texas A&M Health Primary Care Barron Road location. Normal blood pressure is considered to be 120/80 mm Hg or below. If you're within the normal range, experts recommend getting screened at least every two years. If you show a reading above 120/80 mm Hg, your doctor may recommend screening more often.
3. Diabetes
If you have a high BMI, high blood pressure, or a family history of diabetes, your doctor may want to test you for the condition. The three testing methods to diagnose diabetes are:
Hemoglobin A1C blood test
A fasting plasma glucose test
Oral glucose tolerance test
Find a Doctor
---
Looking for a doctor? Perform a quick search by name or browse by specialty.