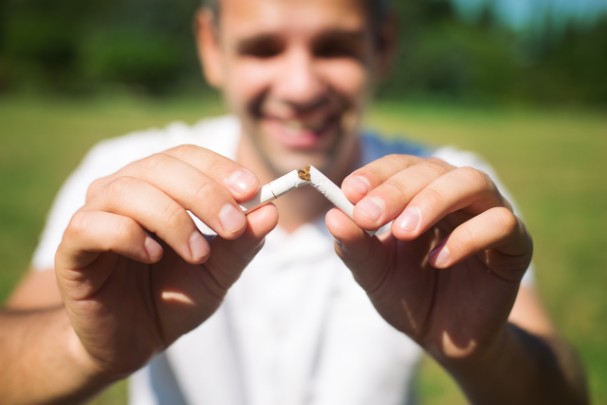 5 Tips To Help You Quit Smoking
Jun 27, 2017
While smoking can be addictive and a habit that is hard to break, quitting is possible. Once you quit smoking, your body starts to heal. Within one year of quitting, your risk of heart disease is cut in half. If you follow these tips, quitting can be that much easier.
Tip 1: Make a plan for the day that you are quitting. Have an itinerary in mind so that you don't have idle time during which you would typically smoke. Know that you are taking steps towards a better future for yourself, and do things to distract yourself from potential cravings. Coming up with a game plan with the help of your primary care physician can increase your chance for success.
Tip 2: Avoid triggers. Certain things or activities can trigger your "need" for a cigarette, so avoiding these can be crucial when you are quitting. Even if you've gone weeks, months, or years without a cigarette, some triggers can be waiting idly by. If you haven't already, throw away cigarettes, lighters, and ashtrays. Avoid too much caffeine, which can make you feel jittery.
Tip 3: Keep busy. This will be most important on the day you quit. Consider going for a walk, watching a movie at the local theatre, or have dinner at your favorite non-smoking restaurant. Chew gum or hard candy. Do other things with your hands, like knitting.
Tip 4: Tell your family and friends you plan on quitting. Quitting smoking is easier when the people in your life support you. Let them know you are planning to quit and explain how they can help. Tell your family and friends your reason for quitting and ask them to check in with you to see how things are going. Alert your friends and family that you may be in a bad mood while quitting and ask them to be patient and help you through it.
Tip 5: Stay positive. The first hours, days, and weeks without cigarettes can be hard. Quitting is a process; take it one day at a time. Keeping a positive outlook can help you stay on the right track. There are ways to deal with stress and other strong emotions without cigarettes.
Controlling triggers and managing cravings can be hard, even after you've been smoke-free for a while. Getting support from the people around you can help. Talk to those who supported you when you first quit smoking. Friends, family, and your physician can play a big role in helping you stay positive throughout your smoke-free journey. Let them know you are in it for the long haul and what they can do to be supportive. Learn more about how you can quit smoking by consulting your St. Joseph Health Primary Care Physician.
Sources:
BeTobaccoFree.gov - Prepare to Quit
BeTobaccoFree.gov - Quit Day: 5 Steps
BeTobaccoFree.gov - Ways to Stay Smokefree
Find a Doctor
---
Looking for a doctor? Perform a quick search by name or browse by specialty.