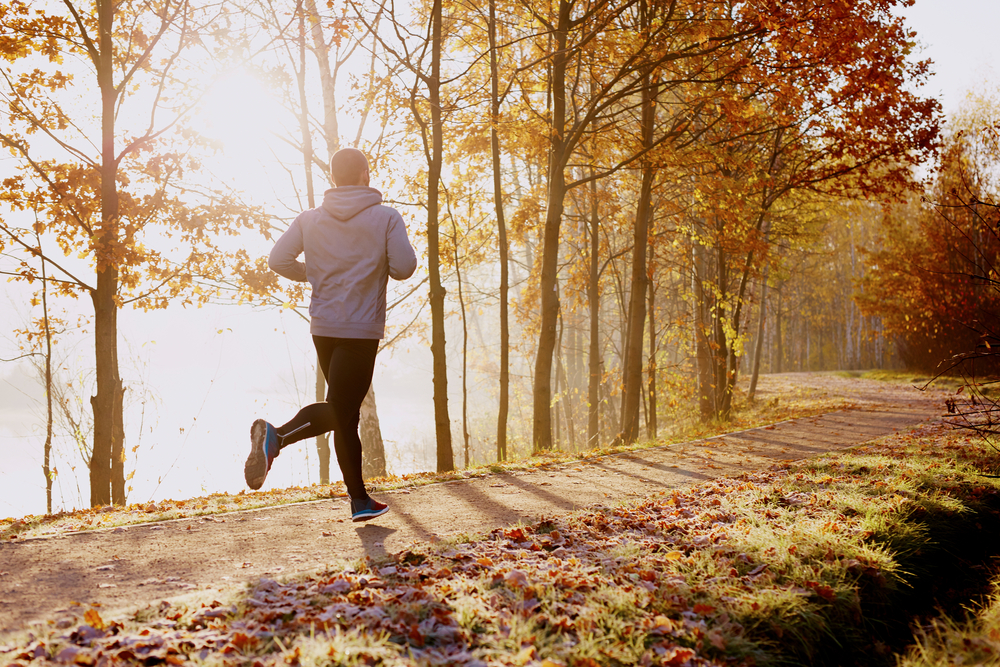 6 Tips to Make the Most of Your Winter Runs
When the temperature outside drops and the sun goes down earlier, it can be tempting to skip a running session every now and then. But don't let the weather put a damper on your routine. The following tips will help you have a safe and—dare we say—enjoyable run in the cold, winter months.
1. Light up the Night
The sun sets earlier now that daylight saving time is over, which means that your typical running time might leave you in the dark. To make sure motorists can see you, wear bright, reflective clothing, and invest in a flashing light you can wear.
2. Don't Break the Ice
While rare in Texas, the dropping temperatures bring the possibility of icy roads. On these days, it's best to swap your outdoor run for a jog on the treadmill. Your workout will be much more enjoyable if you're not constantly concerned about slipping on ice and injuring yourself.
3. Run in the Sun
If possible, switch up your typical running time. "Try running in the early afternoon between noon and 4 p.m. when the sun is out. You won't have to worry about decreased visibility, and it'll be warmer outdoors," says Anthony Carnell, DO, physician at St. Joseph Health Primary Care Austin's Colony.
4. Chill Out
When the temperatures are low, it can be tempting to bundle up. However, if your clothing is too warm, you might overheat by the end of your run. The rule of thumb is to dress as if the weather outside is 20 degrees warmer than it really is.
5. Run Like the Wind
When running outside in the cold weather, it's best to start your workout running into the wind. That way, you'll finish with the wind on your back when you're sweaty, and you won't freeze in the last leg of your jog.
6. Drink up
Just because you're not sweating as much as you do in the summer doesn't mean you should drink less water! Stay hydrated through your entire workout. Skip the ice in your water bottle and opt for warm water instead; it will keep you hydrated and comfortable on the go.
No matter the weather, you can stick to your running routine. For that little extra motivation and helpful tips for running year-round, sign up for the St. Joseph Health Run Club, a free resource for all of our fitness fans. In the event of a possible injury resulting from a workout, don't hesitate to schedule an appointment with a sports medicine doctor at St. Joseph Health to get yourself back on track to achieving your fitness goals.
Sources:
Runner's World | 10 Tips to Make Winter Running Less Miserable
Active | Winter Running Tips
Find a Doctor
---
Looking for a doctor? Perform a quick search by name or browse by specialty.