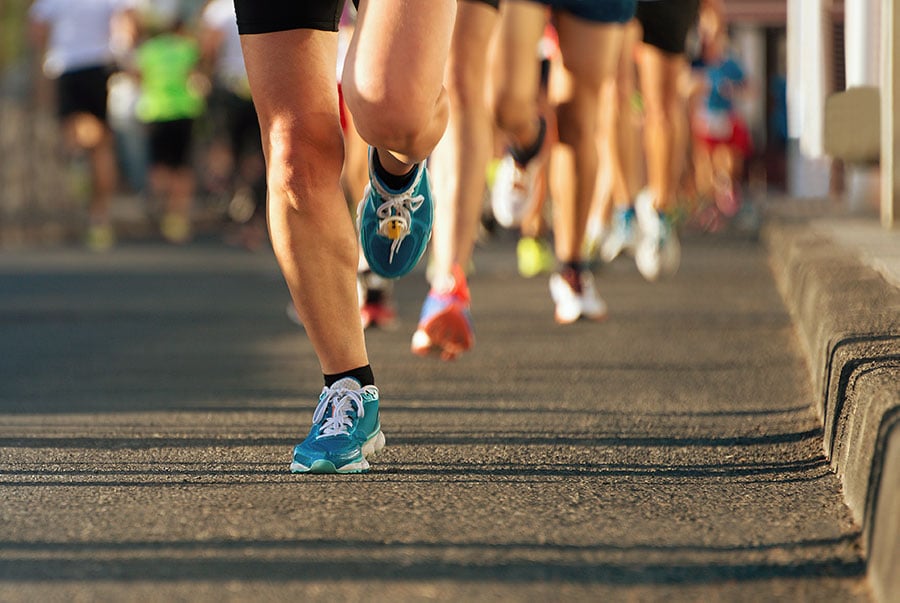 7 Training Tips for Runners
When you begin training for a race, you may find yourself barraged with advice from every direction. While part of the appeal of running is the community you join, it can also be tough to tune out the noise to focus on what you need most from your training. We've assembled a list of our top tips to help you meet your running goals and train smart.
1. Invest in a good pair of running shoes.
We can't overstate the importance of buying a quality pair of running shoes specific to your gait. If you're not sure how you run or what you should look for, visit an athletic shoe store or a primary care or orthopedic physician to get advice.
2. Prioritize distance over time.
"Allow yourself to go slower if needed to meet your distance goals. Be patient and try not to focus on your pace excessively," says Anthony Carnell, DO, physician at St. Joseph Health Primary Care Austin's Colony.
3. Build mileage gradually.
We recommend safely extending your run about every other week to build endurance and burn calories. Set a goal before you begin and remember that walk breaks are acceptable! You're still building up your body's ability to go farther.
4. Rest days are important, too.
Allow your body to rest and prevent injury by trying a variety of exercise. Work in rest days regularly to avoid fatigue. It's a great time to try things like yoga or weight training to build strength and flexibility throughout your body.
5. Invest in a foam roller.
A foam roller is a self-massage tool that can decrease muscle tension and provide some of the benefits of deep-tissue massage. By releasing tension in the fascia of your hips, thighs, and glutes, a foam roller can lead to reduced pressure on your joints and increased flexibility.
6. Comfort is key.
You're more likely to make running a habit if you're as comfortable as possible. Invest in breathable attire, blister-prevention spray or heel pads, and anti-chafing products. For women, investing in a supportive sports bra can also be very beneficial.
7. Make running a habit.
Set small, achievable goals to keep yourself positive. Even if some days you're only running for five minutes, that's still a day you ran. Allow yourself to go at your own pace—literally. You're improving your endurance and keeping your body in shape as long as you run regularly!
Being a part of a community of runners is a great way to learn more training tips and keep yourself motivated. Join the St. Joseph Health Run Club and receive a training guide, monthly running e-challenges, and access to training sessions with a sports medicine expert—all at no charge.
Sources:
15 Running Tips You Need to Know
11 Tips for Newbie Runners
Learn to Go Longer and Be Stronger
Foam Roller
Find a Doctor
---
Looking for a doctor? Perform a quick search by name or browse by specialty.