A Beginner's Guide to Reading Nutrition Labels
Nutrition labels are great; they help you figure out the ingredients and nutritional composition of a food product. Sometimes, though, they can be a bit deceitful. That snack may look healthy with only 6% of your daily saturated fat intake and 5% of your sodium, but take a closer look, and you realize that serving size is four crackers.
With their multiple percentages and ingredients that you can't pronounce, nutrition labels can seem intimidating, but not anymore! Download this handy guide to help you master the art of purchasing healthy (or at least healthier) food.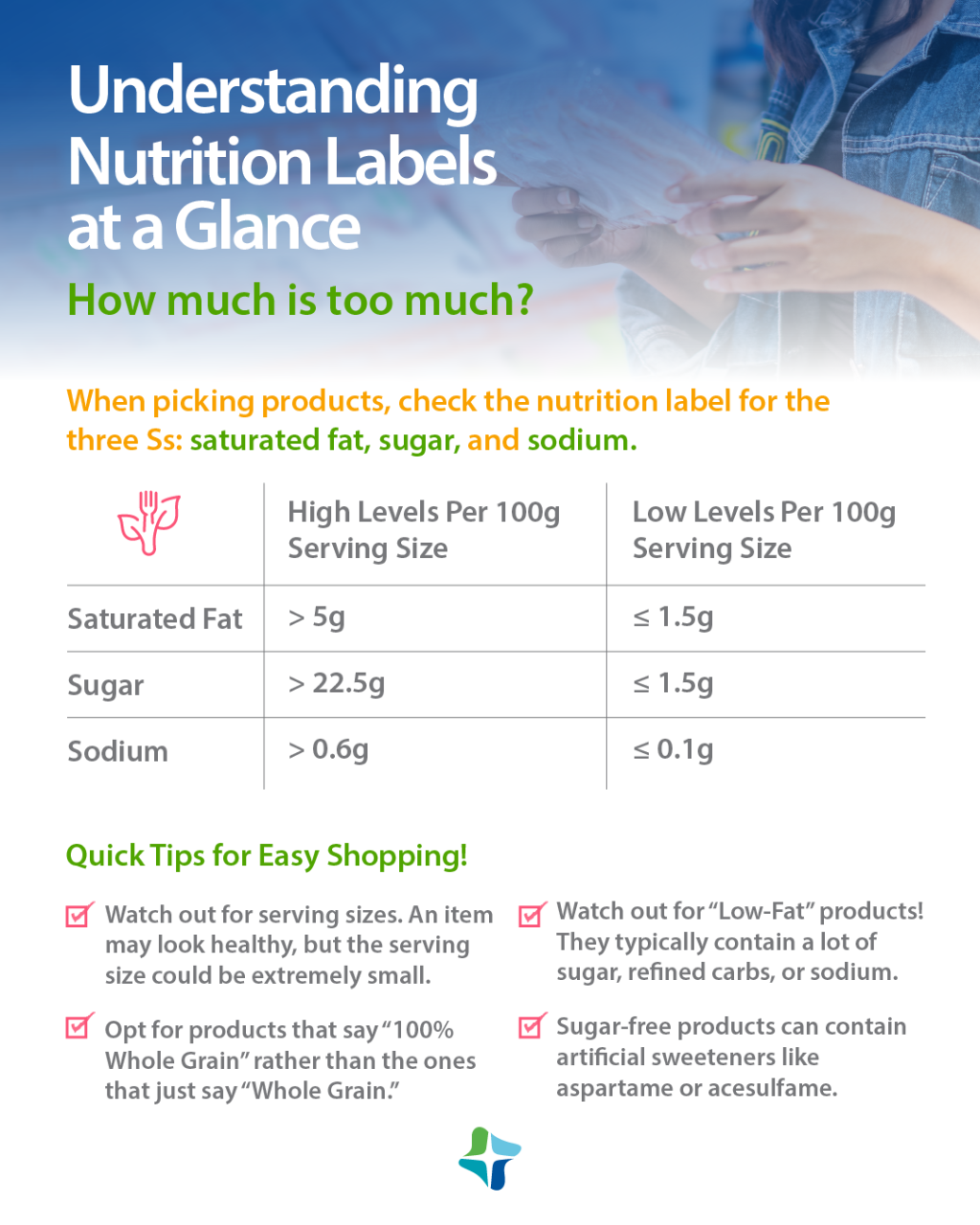 Find a Doctor
---
Looking for a doctor? Perform a quick search by name or browse by specialty.