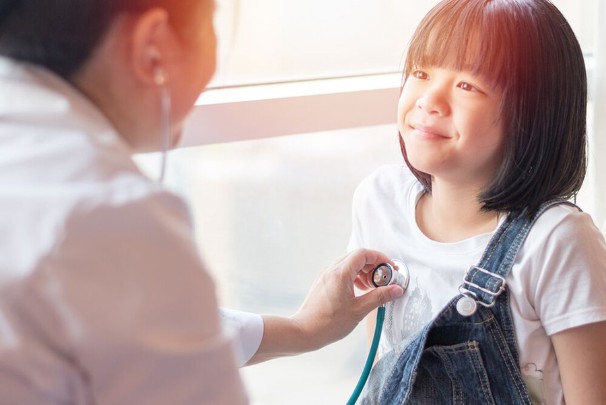 Be a Good Sport: What to Know About Sports Physicals
Sports are great ways for kids to get exercise, learn to work with others, and participate in positive competition. To make sure kids are healthy enough to partake in school sports, most states require they have a sports physical. Even if your state doesn't require one, it's essential for your child to get checked out before the sports season begins.
What is a Sports Physical?
A sports physical, otherwise known as a preparticipation physical examination (PPE), is an assessment of a child's health and fitness as it relates to sports. It determines if he or she can participate in physical activity safely. "A medical history background check and the physical exam are the two main aspects of a sports physical," says Kuy Houser, MD, physician at St. Joseph Health Primary Care Barron Road. Although similar, a sports physical is not the same as a routine physical.
What to Expect During the Wellness Exam
Your child's primary care physician or pediatrician can perform his or her sports physical. While some schools offer the service using multiple health professionals to perform separate parts of the exam, the best course of action is having your child's doctor perform the entire sports physical because he or she gets a comprehensive look at your son or daughter's health and knows your child's medical history.
The sports physical often starts with a thorough examination of their medical history, which includes:
Any serious illnesses present in the family
Any previous illnesses they've had
Any medications they're taking
Past hospitalizations
Allergies
The physical examination involves:
Measuring their height and weight
Taking their blood pressure and pulse
An eye examination
Testing their flexibility and coordination
Checking their heart, lungs, ears, throat, nose, and abdomen
Doctor's may ask girls about their period and diet to check for conditions like female athlete triad. The examiner may also ask questions about the use of drugs, alcohol, or dietary supplements.
Why is a Physical Important?
A sports physical can catch health problems that could arise while participating in a sport. For anything from asthma to injury risks, your doctor can recommend prescriptions or certain precautions to take when getting active.
If your child is looking to join a sports team for the upcoming season, connect with one of our St. Joseph Health primary care physicians to schedule a sports physical today.
Sources:
Kids Health | Sports Physicals
WebMD | Physical Exams and Teen Sports
Find a Doctor
---
Looking for a doctor? Perform a quick search by name or browse by specialty.