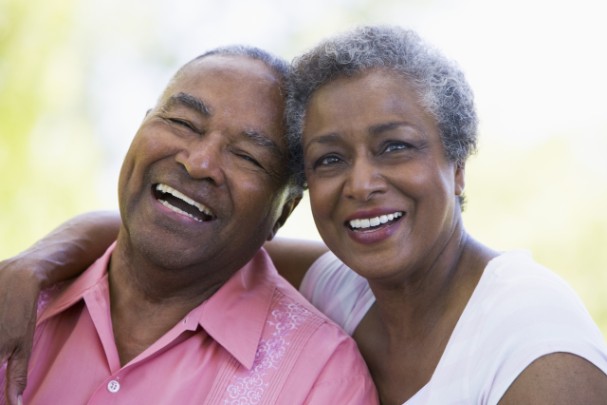 MatureWell: 10 Important Health Screenings
Our physicians at St. Joseph Health understand that our health needs change as we age. Our risks for certain conditions increase over time, making health screenings more important as we mature. Make sure you are aware of these 10 health exams.
1. Colorectal Cancer Screening
Colorectal cancer is the second leading cause of cancer deaths among both men and women in the United States. Catching the cancer in an early stage increases the effectiveness of treatment. Depending on the type of exam, you may need to get screened every year to every 10 years. Your physician can inform you of your screening options and which exam may be best for you. It is recommended adults over the age of 50 get screened for colorectal cancer. If you have a history of colon problems, ask your doctor if you should be screened at an earlier age.
2. Blood Pressure Screening
High blood pressure is a common condition that can take a toll on your health, increasing your risk for heart disease and stroke. Everyone should have his or her blood pressure checked at least once a year. If the top number is over 140 or the bottom number is over 90, make an appointment with your physician immediately. Your doctor can help you manage your blood pressure for a healthier heart.
3. Cholesterol Screening
Your body needs cholesterol, but if too much builds up in your arteries, your risk for heart disease and stroke increases. Everyone should begin cholesterol screenings between ages 40 and 45 and continue screening every five years. As with blood pressure, your doctor can advise you on the best ways you can keep your cholesterol levels under control.
4. Osteoporosis Screening
Osteoporosis is the most common bone disease; it can be caused by a multitude of factors. To help prevent bone loss, be sure to eat plenty of foods with calcium and vitamin D. People over the age of 50 who have fractured a bone are recommended to receive a bone density test. Men and women over the age of 50 with risk factors should speak with their healthcare providers about screening.
5. Lung Cancer Screening
Lung cancer is the leading cause of cancer deaths in the United States. It is also the second most common cancer. Most lung cancers don't cause symptoms until the later stages, when the cancer is more difficult to treat. Adults over the age of 55 who have a history of heavy smoking should get screened. Learn more about St. Joseph Health's new lung screening program featuring low-dose computed tomography.
6. Eye Exam
Our vision often weakens as we age and may require prescription glasses or contacts. All adults are recommended to receive an eye exam every two to four years from age 40 to 54 and every one to three years from age 55 to 64. If you have diabetes or an increased risk for glaucoma, your eye doctor may recommend yearly exams.
7. Hearing Exam
Like our vision, our hearing often weakens as we age. A third of adults over the age of 65 and half of adults over the age of 75 will experience hearing loss. The inability to hear can be dangerous; fortunately, treatment and technology are available to help. If you are experiencing hearing loss, speak with your primary care physician or schedule a consultation with an otolaryngologist or audiologist.
8. Diabetes Screening
About one in every 11 people is diagnosed with diabetes. This serious condition can lead to even more health problems, but with the right care, you can manage diabetes. Everyone should be screened for diabetes every three years starting at age 45. If you are overweight or have other risk factors, such as high blood pressure, you may want to talk with your doctor about screening at an earlier age.
9. Mammogram
One in eight women will be diagnosed with breast cancer during her lifetime. Like other cancers, breast cancer is more treatable when detected in the earlier stages. Women should discuss mammograms with their doctors starting at the age of 40. If you have breast cancer risk factors, you may want to discuss screening earlier. After beginning mammograms, women are recommended to get them every one to two years. While women have a higher risk, men can also get breast cancer, so it's important to know your personal risk.
10. Prostate Exam
After skin cancer, prostate cancer is the most common cancer among men in the United States. As they age, most men will experience prostate enlargement that can cause urinary problems, which is another reason to get it checked. Men should begin discussing prostate exams with their healthcare providers at the age of 50 or earlier if risk factors are present.
Are you overdue for a health screening? Schedule an appointment with your St. Joseph Health primary care physician for a comprehensive wellness check. Ask your physician about our MatureWell Lifestyle Center, offering health and wellness services to adults 55 and older.
Sources:
Medline Plus: Health screening - men - ages 40 to 64
CDC - Colorectal Cancer Screening Tests
Medline Plus: Osteoporosis - overview
NIH - Hearing Loss and Older Adults
Find a Doctor
---
Looking for a doctor? Perform a quick search by name or browse by specialty.