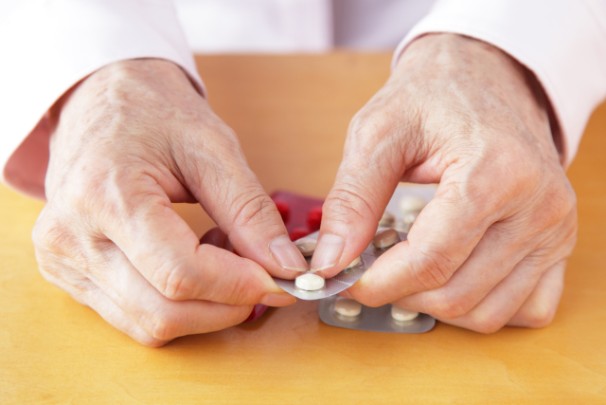 Maturewell Medication Management Tips
Adults 65 and older account for over 177,000 emergency room visits due to medication-related problems every year. They are twice as likely as the younger population to experience these complications and are seven times more likely to be hospitalized because of them. That's why it's important for maturing adults to manage their medications diligently.
Use your physician and pharmacist as resources.
Ask your physician or pharmacist any questions you may have regarding your prescriptions. Feel free to ask them to write down specific instructions. You can request larger bottles with larger labels from your pharmacist for easier reading. Make sure to review all the medicines you take with each of your doctors at every appointment, and don't stop taking prescriptions until your doctor says you can, even if you feel better.
Create a list and set up a system.
Keep a few copies of your medication list at home and on yourself just in case. Record the name of the prescription, how much to take, how often to take it, and how it should be taken, whether it needs to be taken with food, chewed or swallowed whole, etc. Set alarms to remind yourself to take each medication, and check it off your list after taking. A pill organizer may be helpful in keeping track of your doses.
Properly store your medications.
Store each medication in its proper location away from children and pets. This may be in the refrigerator or a cool, dry area. Never store them in the bathroom cabinet; showers often create a warm, humid environment that can break down medications. Keep prescriptions separate in their original bottles or use a pill organizer. Be sure to keep the original bottles and instructions on hand if you decide to use an organizer.
In the event of an overdose, call Poison Control at 1-800-222-1222.
The St. Joseph Health MatureWell Lifestyle Center, in collaboration with Texas A&M Health Science Center College of Medicine, is a new concept that focuses on the health and wellness of adults 55 and older. Our pharmacists offer medication management services at our onsite pharmacy for your convenience.
Sources:
CDC - Adults and Older Adult Adverse Drug Events
Find a Doctor
---
Looking for a doctor? Perform a quick search by name or browse by specialty.