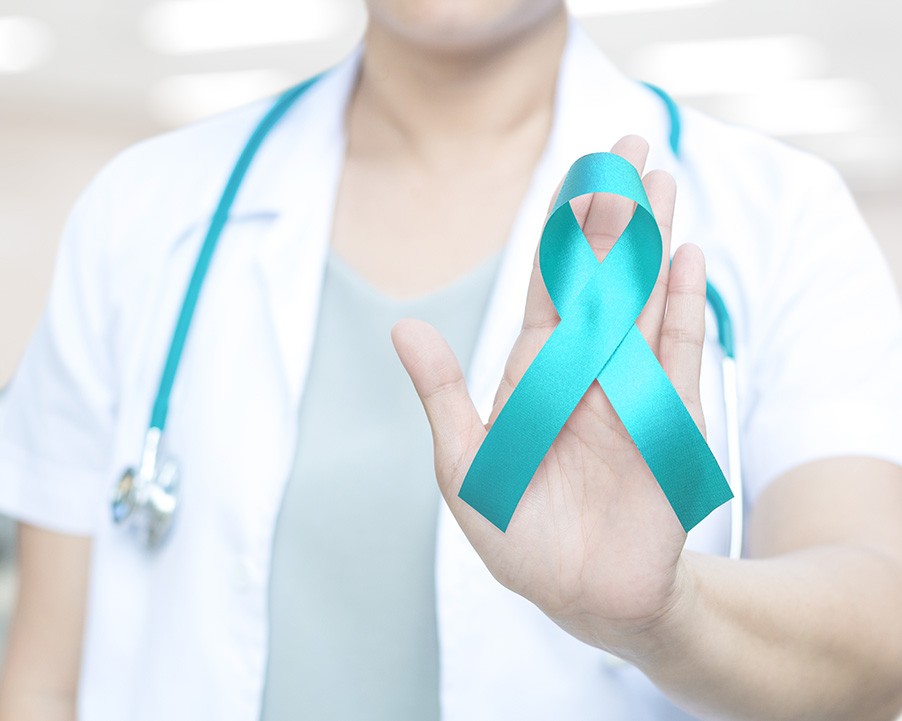 Tips for Preventing Cervical Cancer
This year, the American Cancer Society estimates doctors will diagnose more than 12,000 women in the United States with cervical cancer. The good news is there are steps you can take not only to catch and treat cervical cancer early, but to prevent its occurrence.
As we acknowledge Cervical Health Awareness Month this January, we encourage you to talk to your doctor about a screening regimen and ways you can improve your cervical health.
Risk Factors for Cervical Cancer
Several risk factors increase your chance of developing cervical cancer, though many women with these risks do not develop the disease, according to Dr. Patricia Sammarelli, physician at St. Joseph Health Primary Care West Villa Maria.
It's important for patients to focus on things they can change or avoid, like smoking, rather than those they can't—like their age or family history, said Dr. Sammarelli.
Some risk factors include:
Human Papillomavirus (HPV) – a group of more than 150 related viruses, HPV spreads through skin-to-skin, such as through sexual activity.
Smoking
Having a weakened immune system
Chlamydia infection
A diet low in fruits and vegetables
Being overweight
Long-term use of oral contraceptives (birth control) and intrauterine devices (IUDs)
Having multiple full-term pregnancies or being younger than 17 at your first full-term pregnancy
Diethylstilbestrol (DES) use – DES is a hormonal drug that was given to some women between 1940 and 1971 to prevent miscarriage.
Having a family history of cervical cancer
Early Detection and Prevention
One of the most impactful things you can do to prevent cervical cancer is to be tested to find pre-cancers before they turn into invasive cancer, said Dr. Sammarelli. Your doctor will use a Pap test (or Pap smear) or HPV test to determine your risk.
The American Cancer Society recommends women begin cervical cancer testing at age 21 and have a Pap test every three years. Most invasive cervical cancers occur in women who have not had regular Pap tests, said Dr. Sammarelli. This test is so important for early detection. In addition to reducing risk factors, another important way to lower your risk of cervical cancer is to get vaccinated. Doctors suggest routine HPV vaccination for girls and boys beginning at 11 or 12. Adults between 13 and 26 years old can still get vaccinated.
We believe HPV is the cause of nearly all cervical cancer. However, it's important to know that no vaccine provides complete protection against all cancer-causing types of HPV, so routine cervical cancer screening is still necessary, said Dr. Sammarelli.
Talk to your St. Joseph Health primary care physician or OB/GYN to learn more about your risk for cervical cancer. Find a physician on online at St-joseph.org/findadoctor or by calling (979) 774-2121. Our physicians are committed to helping you maintain good health through education, communication, and the latest developments in healthcare.
Sources:
American Cancer Society – Cervical Health Awareness Month
American Cancer Society – What are the Risk Factors for Cervical Cancer?
American Cancer Society – Can Cervical Cancer Be Prevented?
American Cancer Society – HPV and Cancer
Find a Doctor
---
Looking for a doctor? Perform a quick search by name or browse by specialty.