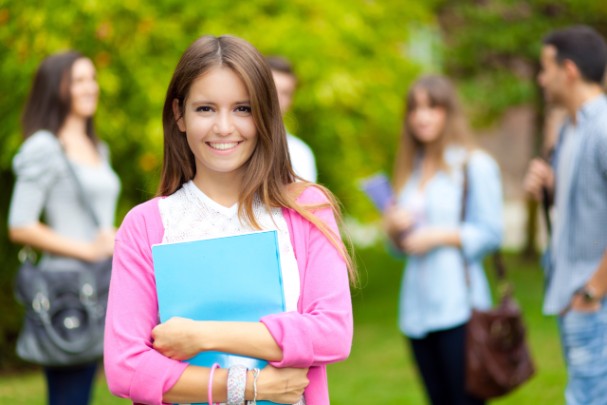 What You Need To Know To Stay Healthy In College
Preparing for college may seem overwhelming. Sometimes your health is pushed to the back burner when you're busy shopping for your dorm room and registering for your first semester. However, staying healthy doesn't have to be stressful. These tips will help you integrate healthy habits into your busy schedule!
Keep Active
Your body requires about two and a half hours of exercise every week to stay fit. Exercise is important because it decreases your chances of some health conditions, including high blood pressure, type 2 diabetes, and depression. Making smart choices, like taking the stairs and riding your bike, is a simple way to stay active year round. Many colleges have intramural sports teams and free exercise classes for students. This summer, research what your college has to offer and pick an activity to participate in.
Practice Healthy Eating
The infamous "Freshman Fifteen" isn't always a myth. Access to all-you-can-eat cafeterias, vending machines, and late night fast food joints make it easy to overindulge. Be conscious of your food consumption. Jennifer Bhavsar, MD, physician at St. Joseph Health Primary Care South College Station, shares her advice for healthy eating in college. "Eat slowly so you recognize when your body is full and avoid snacking on fatty, sugary foods. Instead, opt for fresh fruits and vegetables for the majority of your meals." Don't forget that sodas and alcohol contain calories. Rather than load up on liquid calories, choose water to stay hydrated. Over the summer, try fruits and veggies you've never tasted and find your favorites. Brainstorm some healthy snacks to keep on hand in your dorm room.
Check Your Vaccinations
Most colleges stipulate that students living on campus must have certain vaccinations, particularly the meningitis shot. Contact your school's housing department and find out their requirements. In Texas, all college students are required to receive a bacterial meningitis vaccination unless they meet specific criteria for exemption. Visit your doctor during the summer months to be sure you have all the vaccinations you need. Schedule an appointment today before the end-of-summer rush.
Snag Some Zzz's
College students need approximately seven to nine hours of sleep every night, although it can vary depending on the person. Balancing studying with sleep and a social life can be a struggle. Try to schedule studying for earlier in the evening, and avoid starting an assignment at the last minute. With about eight hours of sleep under your belt, you will feel more energetic and focused. If you're sleep deprived, you may struggle to concentrate or make decisions. Lack of sleep may even make driving difficult. Be aware of your body and don't drive when you aren't feeling rested. Before school starts in the fall, develop good sleep habits and make sure you start your semester off right!
Mental Health Matters
Approximately 7% of young adults suffer from depression. For some college students, academic and social stresses can prompt mental health issues, including anxiety and depression. While both depression and anxiety can be normal emotions when experienced for short periods, clinical depression and anxiety disorders can be serious. Pay attention to how you're feeling. If you are uncontrollably worried or sad, consider visiting your school's mental health center. The summer before college begins, familiarize yourself with the mental health resources on your campus, including counseling and stress relief events.
Make an appointment with a St. Joseph Health physician to make sure you're ready to start a healthy semester this fall. Find the perfect doctor for your needs with our Physician Finder.
Sources:
CDC - Six Tips for College Health and Safety
Find a Doctor
---
Looking for a doctor? Perform a quick search by name or browse by specialty.