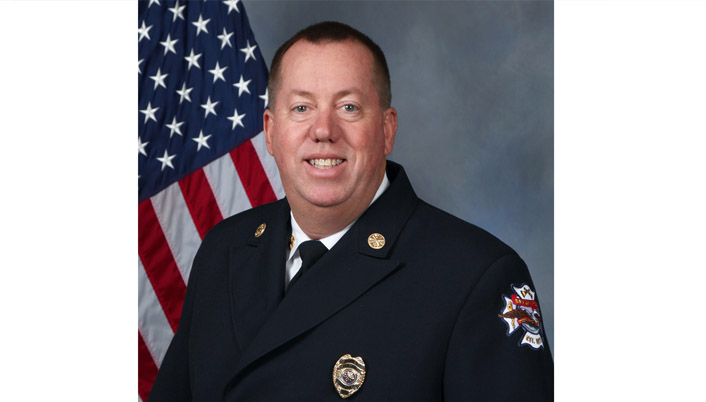 "Because of them, I'm cancer free."
When the Bryan Fire Department and St. Joseph Health partnered in 2019 to screen all firefighters for cancers common to their profession, Chief Randy McGregor couldn't have expected his results would be flagged for further testing.
The screenings were part of a broader initiative for Bryan Fire Department to reduce cancer rates and improve firefighter health. Firefighters risk their lives every day to save others. But they face more than the dangers of putting out fires.
Due to the smoke and hazardous chemicals they are exposed to in the line of duty, firefighters often face an increased risk for different types of cancers.
"In the fire service, cancer is a huge issue," said Chief McGregor. "At Bryan Fire Department, we're doing some different things to address this — cleaning our gear better, offering physicals and stress tests. This year we decided we wanted to do some type of screening as well."
St. Joseph Health conducted chest x-rays and abdominal sonograms on the entire Bryan Fire Department team. As an administrator, Chief McGregor, 56, was among the last to complete his screening.
"I got a phone call and was told to get to the doctor immediately," said Chief McGregor. "I followed up with my doctor, Dr. Garth Morgan, and he scheduled an appointment the next day. They had found a tumor on my right kidney."
Dr. Morgan ordered Chief McGregor to a CT scan a couple days later to determine if the mass was a benign or cancerous growth. The St. Joseph Health team referred McGregor to urologist Dr. Evan Lacefield, who told him he had a renal cell carcinoma and discussed his treatment.
While Chief McGregor said he felt fearful when he received his diagnosis, he also feels grateful that the team was able to catch his cancer early, before he was showing symptoms, and treat it proactively. Renal cell carcinoma is not a cancer common to firefighters, though it is a common kind of kidney cancer found in adults.
Chief McGregor underwent a partial nephrectomy to remove the tumor and its margins, spending about three days in the hospital.
"I'm doing very well," said McGregor. "My margins are very clear, it was a successful operation, and we were able to get rid of it all without radiation or chemo." As a follow up to his care, Chief McGregor will return to his doctor for annual blood work and scans.
McGregor prepares to return to work, he said he feels blessed. "I've had very few issues medically in my life," said McGregor. "It was a wake-up call to realize that even when you feel good and haven't had any issues, something can still happen."
Chief McGregor expressed appreciation to St. Joseph Health, not only to the team who cared for him, but also to the experts who provided screenings for his department. "I'm thankful to St. Joseph and to Dr. Lacefield," he said. "Because of them, I'm cancer free."
Learn More About Our Services
---