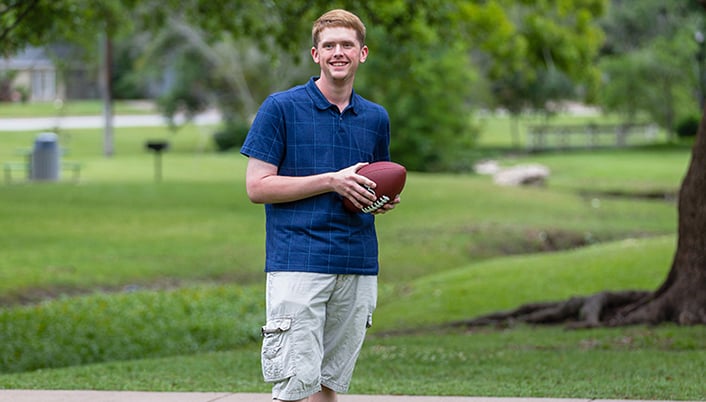 "I now have two birthdays; the day I was born, and the day I had gastric sleeve surgery!"
I struggled with my weight my entire life. Growing up, I was constantly ridiculed because of my weight. And the heavier I got, the more I noticed that people didn't really look at me when we met – they looked at my body. After college, my weight swelled up to 435 pounds. I always had to worry about things like, "Will this chair hold me?" Plus, the volume of food I was eating was a financial drain. And I had to special order my clothes, which is expensive.
I had plenty of reasons to change. But my decision for gastric sleeve surgery came after a visit from my mom, she said: "Sean, I don't want to have to attend your funeral. Let's do what it takes to get you healthy!" Once I met Dr. Mason and his staff, my decision was made.
I was excited for the opportunity to change my life. Every single person on Dr. Mason's staff is friendly, supportive, and respectful. They are absolutely wonderful to work with! The follow-up that Dr. Mason provides is exceptional - they've helped me learn how to live again. I recommend them without hesitation.
The surgery is a tool that empowers complete lifestyle change. Yes, it takes discipline and willpower, but the surgery has helped me to regain control of my life. I am incredibly proud of my decision and so glad I decided to do the gastric sleeve surgery.
I've lost 230 pounds and it has changed my life in so many ways! I have energy that lasts. I can even run and not get winded. I sleep much better, more peacefully. The best part is that I can shop in any store and leave with stylish clothes that fit! No more special-ordering size XXXXXL shirts, and paying top dollar for clothes that just provide covering. 
Obesity kept me from being outgoing. I didn't want to go anywhere besides work. I stayed in my very small comfort zone and I was becoming a shut-in. My life has really turned around and now I try new things! I tell people that I now have two birthdays; the day I was born, and the day I had gastric sleeve surgery.
When I talk to people who are considering bariatric surgery I tell them to go for it. It's been the best thing I've ever done. My outlook has completely changed, and I have no regrets at all!
Learn More About Our Services
---