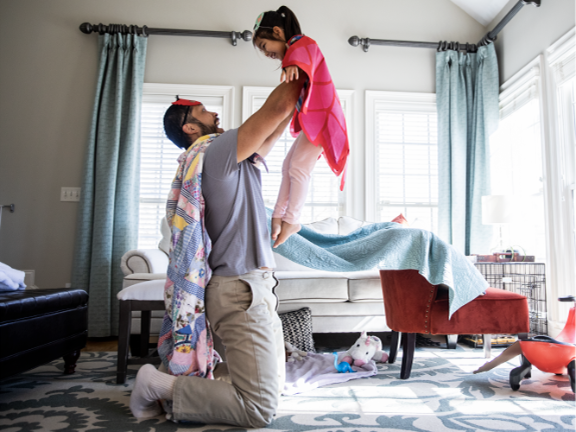 That 2.5 billion is the average number of heartbeats in a lifetime. But why stop yourself at being average? Give yourself the gift of more heartbeats and more moments with the ones you love. Learn how to give your heart the tender loving care it deserves today.
Get Heart Smart
When it comes to matters of the heart, would you consider yourself a genius? Our Heart Smart Quiz puts your knowledge of cholesterol, blood pressure, and more to the test. Show off your cardiovascular health know-how today.
Heartbeats. Let's make the most of them.
Every heart is unique. And every heart has different needs. In America, 1 out of every 3 deaths in women is caused by cardiovascular disease, making it the number one cause of death for this demographic. Learn more about women's heart health today.
Find a doctor to have a heart to heart with
Our cardiologists are experts in their field because they put their whole hearts into what they do. And because your heart matters, we take the time to give yours the tender loving care it deserves.  
Whether you're at a heightened risk of developing cardiovascular disease and are looking for advice on prevention, or you have a diagnosis and are ready to improve your health, our cardiologists can help. Take the first step and contact a member of our team today.
Your heart may be telling you something
 Listen to your heart. How do you know if it's trying to tell you something? Learn about the signs and symptoms of a medical emergency to look out for, and find an E.R. close to home. 
Find a Doctor
---
Looking for a doctor? Perform a quick search by name or browse by specialty.