A Man's Guide To Male Breast Cancer
While breast cancer is primarily thought to be a condition that affects women only, men can develop it, too. While rare, it can present with many of the same symptoms that a woman might experience.

"The most common sign of breast cancer in men is a breast mass, similar to women," said Dr. Mark Floyd, an oncologist at the St. Joseph Health Cancer Center. "These are typically more easily noticeable in men due to lack of significant breast tissue. This can present as a soft or hard lump, thickening or dimpling of the skin, rash, or inversion of the nipple. The cancer can spread to the lymph nodes under the arm, and men may then feel a lump in their armpit."
Whether you've noticed some troubling symptoms or you're just wondering how you can support the women in your life as they try to fit regular screenings into their busy schedules, check out our guide to what men should know about breast cancer.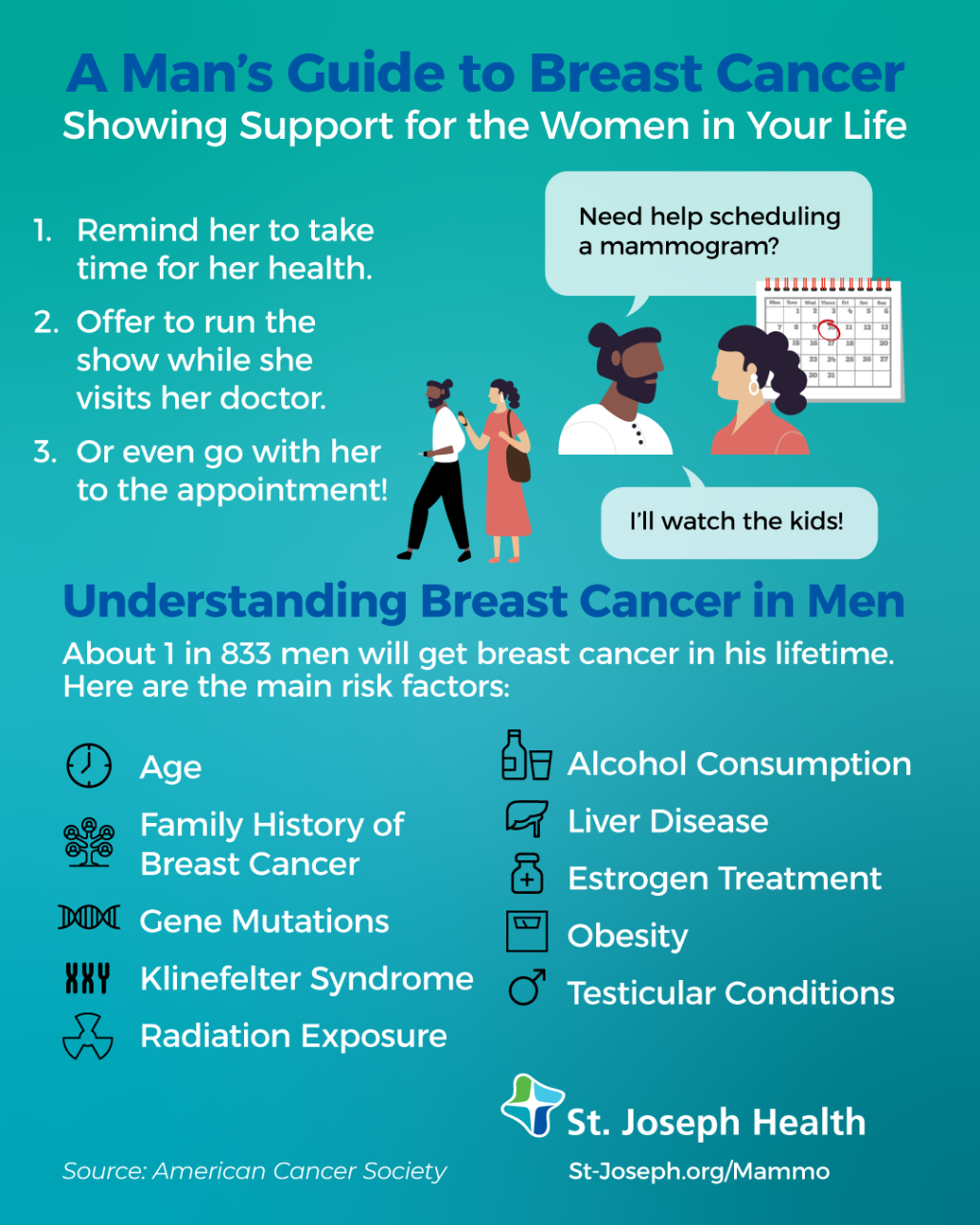 Encourage the women in your life to schedule their annual mammogram if they're 40 or older or at a heightened risk, and don't hesitate to speak to your doctor if you notice any symptoms of breast cancer. Our team at St. Joseph Health offers a variety of screenings to help you stay on top of your health.
If your results indicate breast cancer, you can trust your doctor to conduct further testing and refer you to a compassionate and dedicated St. Joseph Health oncologist for treatment if needed.
Find a Doctor
---
Looking for a doctor? Perform a quick search by name or browse by specialty.